Choose the Best PVC Roofing Contractor in Kirkland, WA
Choose the Best PVC Roofing Contractor in Kirkland, WA
Living in Kirkland, Washington means dealing with moderate precipitation throughout the year, which can be tough on roofs. With an average of 41 inches of rain annually, water damage and leaks are common problems for homeowners. PVC roofing is a durable, waterproof option that can withstand the elements, including storms and ponding. 
Roofing Formula provides professional PVC roofing solutions, from roof installation to repairs, to help homeowners protect their homes from moisture damage.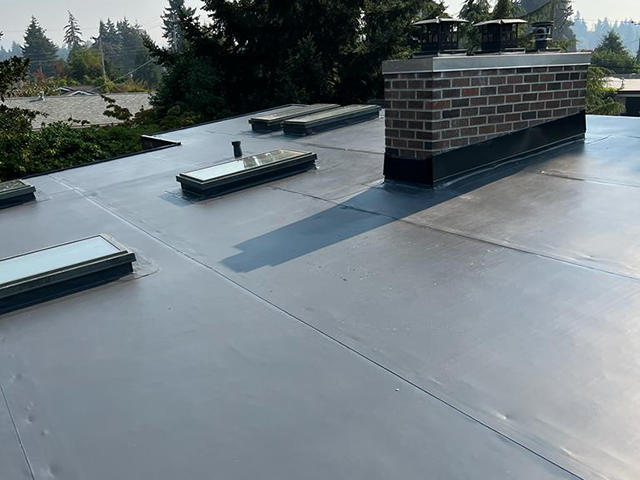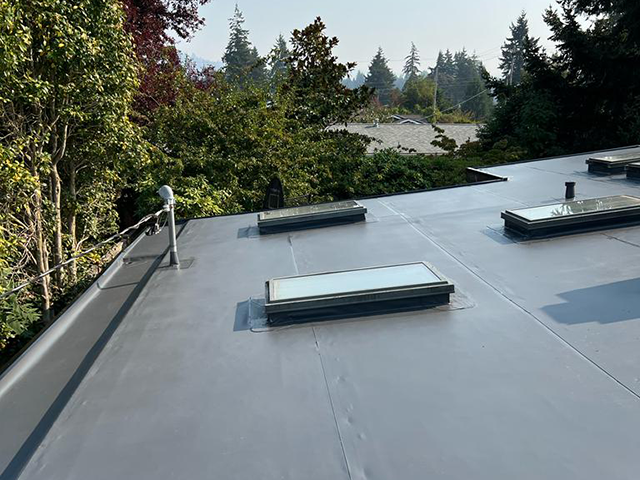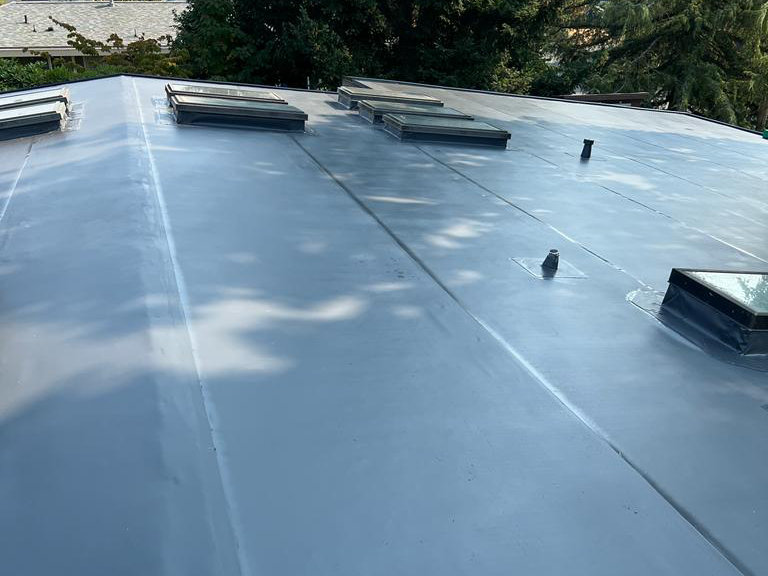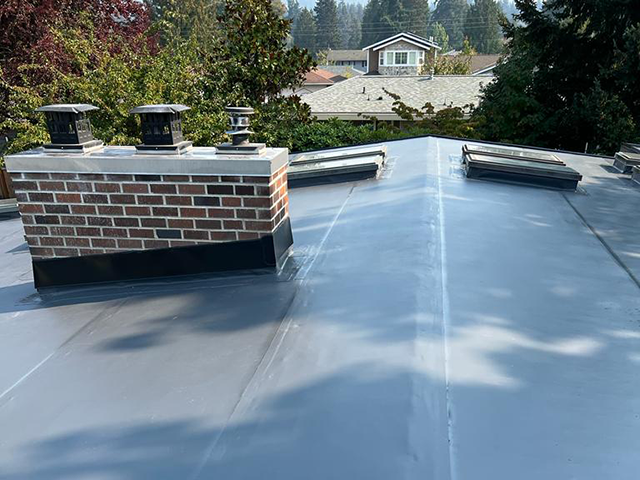 Why Choose Us?
If you're considering PVC roofing for your home, choosing the right company for the installation is just as important as the material itself. With Roofing Formula, you can expect your home to receive high-quality PVC roofing installation services, including:
Your choice in color and roofing style: PVC roofing comes in various colors and styles, allowing you to choose the perfect look to complement their home's architecture. We use our expertise to advise homeowners on PVC roof selection and

roof repairs

.

Low-cost maintenance all year round: If you're looking for roofing that offers both versatility and low maintenance, PVC roofing may be the perfect choice. PVC roofing is highly resistant to mold and mildew growth, making it an excellent choice if you want to keep their homes free from harmful contaminants.

Energy-efficient benefits: When choosing a roofing system, PVC roofing is a top contender. Its reflective properties help keep your home cooler in the summer, which can translate to significant energy savings by reducing the workload of your air-conditioning unit. Our roofing team is trained to install the PVC roofing system and is GAF-certified.

Long-term protection for your home: Made from durable synthetic plastic material, PVC roofs are highly resistant to water damage and weather conditions. With proper care and maintenance, PVC roofs can last for decades and provide long-lasting protection for your home. Roofing Formula is dedicated to providing its clients with only the best products and services.

Eco-friendly option: Not only is PVC roofing energy-efficient, but it's also an environmentally sustainable choice. PVC roofing is made from recycled materials, making it an excellent choice for eco-conscious homeowners who want to reduce their carbon footprint. 
Our team can provide you with the assistance you need, whether you are interested in installing a new PVC roof or require repairs for an existing one. Don't hesitate to reach out to us for support.
Your Trusted Partner in PVC Roofing
If you're looking for a roof that provides superior protection against Kirkland's rainy climate, look no further than PVC roofing. We're dedicated to providing our clients with high-quality service and materials. Our eco-friendly and energy-efficient roofing solutions can help you save money on energy bills and even reduce your carbon footprint.
We look forward to working with you!
Our business continues to grow and thrive on referrals and high recommendations.