Trusted Asphalt Roofing Contractor in Seattle
Seattle is known for its mild, temperate climate and frequent rainfall. The average temperature in the summer months is between 60 and 70 degrees Fahrenheit, while the winter months are typically mild, with temperatures rarely dropping below freezing. 
As a result of this wet weather, Seattle homeowners must take extra care to maintain their roofs. With constant exposure to rain, hail, and wind, roofs can be damaged quickly without proper maintenance. Hiring reliable roofing contractors helps protect your property from the elements.
As a professional asphalt shingle roofer in Seattle, Roofing Formula LLC keeps your home or business secure with roofing that offers unbeatable protection from the weather while enhancing your property's aesthetic appeal.
Why Asphalt is the Homeowner's Roofing of Choice
Asphalt roofing is a popular choice among homeowners. Here are several reasons why:
Cost-Effective:

Asphalt shingles are more affordable than other roofing materials, making them an accessible option for homeowners on any budget.
Variety:

There is a wide variety of colors and styles available to choose from. This allows homeowners to customize their roof to match their home's or business's aesthetic.
Durability:

Asphalt roofs are built to last and withstand years of exposure to Seattle's wet climate.

Low maintenance:

Asphalt roofs require minimal maintenance after installation, saving time and money in the long run.
Working with an experienced asphalt roofing contractor gives you access to high-quality materials and meticulous installations. When choosing Roofing Formula LLC, you can rest assured knowing you are getting the best service possible. 
Our team is highly trained and skilled in asphalt roof installation, repair, and maintenance. Plus, we are committed to providing exceptional customer service so you have peace of mind.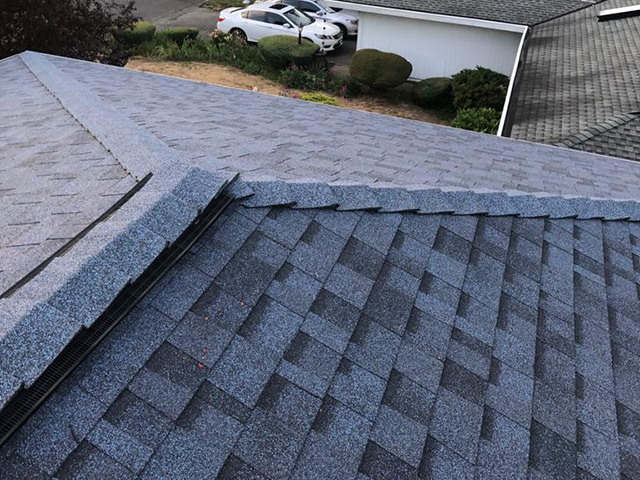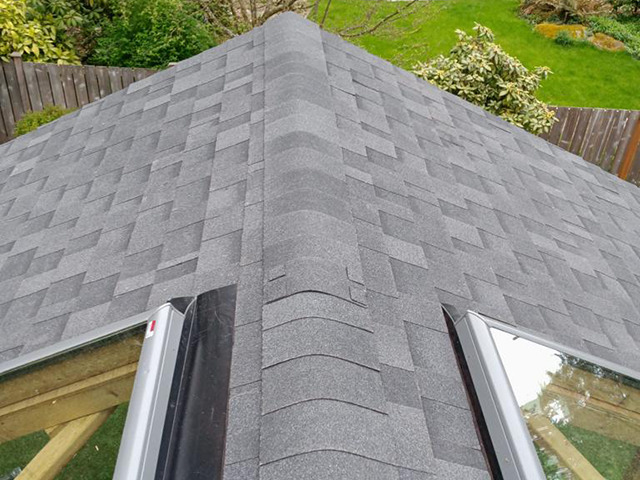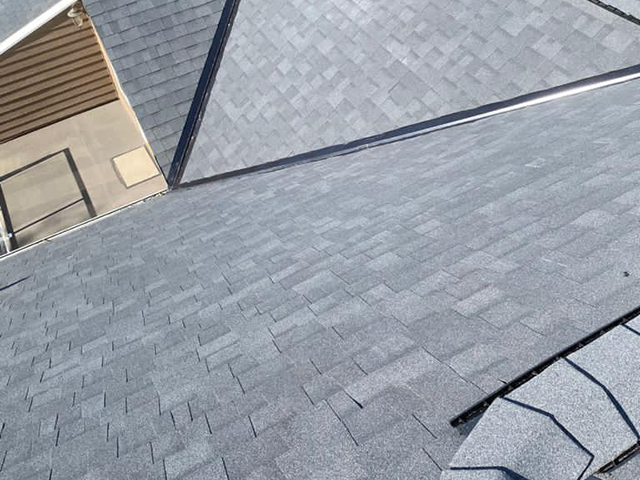 Thorough Asphalt Roofing Installation From Start to Finish
Installing an asphalt shingle roof requires the expertise of a professional. Here's an overview of our installation process:
Roof Examination

– Our seasoned ​​asphalt shingle roofing contractor meticulously assesses the condition of your roof, addressing any necessary repairs or preparations. This includes a comprehensive evaluation of the structure's integrity, resolution of underlying concerns, and assurance of optimal ventilation.

Removal of Previous Materials

– Should an existing roof exist, our diligent contractor painstakingly strips away the old roofing materials, leaving a pristine surface for the new installation.

Protective Shield

– Our asphalt roofing company installs an asphalt-saturated felt or synthetic underlayment as a protective barrier, effectively shielding against moisture infiltration.

Flashing Expertise

– Our team skillfully installs flashing around roof penetrations, forming a robust seal to prevent water seepage.

Steadfast Foundation

– We establish a secure foundation by installing a starter strip or course of shingles along the eaves, setting the stage for subsequent shingle layers.

Shingle Mastery

– Our experienced roofer begins installing the primary layer of asphalt shingles, methodically working upwards in overlapping rows.

Final Flourish –

Specialized shingles are meticulously mounted along the roof's ridges and hips for a polished appearance and enhanced durability.

Thorough Clean-Up and Inspection

– Once the installation is complete, our roofers conduct a comprehensive cleaning and inspection, ensuring meticulous workmanship and adherence to regulations.
View our asphalt shingle roofing projects
Asphalt Shingle Roof Cleaning
Seattle presents unique challenges for roof maintenance due to moss, algae, and debris accumulation. This causes the deterioration of the roof's surface and premature aging of materials. Additionally, the vegetation and tree cover in the area causes leaves and other debris to build up, causing gutter clogging.
Neglecting regular gutter clearing can damage shingles or the roof structure. For optimal results, it is recommended to hire asphalt shingle roofers to maintain the longevity and cleanliness of your roof.
Asphalt Shingle Roof Maintenance
With the constantly changing weather patterns and significant rainfall experienced in Seattle, ensuring that your roof remains in optimal condition through proper maintenance and effective drainage solutions is crucial.
The continuous freeze-thaw cycles can also expand and contract roofing materials, potentially causing cracks, leaks, and other damage. Timely action is necessary to avoid complete asphalt roof replacement for Seattle homes.
Asphalt Shingle Roof Repair
The unique wind patterns during storms make Seattle homes susceptible to the adverse effects of strong winds. In such situations, shingles can be lifted or dislodged, flashing may become loose, and debris can impact the roof, resulting in damages that require immediate attention and asphalt shingle roof repair.
Schedule a Consultation with Our Asphalt Shingle Roofing Company
Contact us today if you're looking for an experienced and dependable asphalt roofing contractor in Seattle. Let us keep your roof in top condition for years to come! Call (425) 207-6016 for a consultation. 
We look forward to working with you!
Our business continues to grow and thrive on referrals and high recommendations.